How do I select the Services/Providers right for me?
InWellness has professionally trained wellness coordinators called "navigators." Their job is to help you navigate clearly through the challenges of your life using the vast variety of resources available. They do this by helping you understand the results of your assessment tools, select resources aligned with your needs and desires, create an action plan and follow through with it to positive and pleasurable lifestyle change. They help you steer your own course and create the attitudes and behaviors that are natural to you.
Navigator Services

An InWellness navigator is an experienced health professional who is trained to:

1.

Be conversant with health and wellness modalities in the community and have a working non-biased relationship with community providers,

2. Have expertise in assessment and wellness education,

3.

Empower clients to make wise and healthy choices for their health, wellness and lifestyle -

a.

by providing options that reflect their self-reported needs and interests,

b.

by offering opportunities to explore options in a cost effective or no cost way
(e.g. InWellness Intro Packages, education and support groups, literature, educational videos...),

c.

by reviewing their decisions and giving constructive feedback on making the most of their choices and facilitating referrals, payment and insurance issues...,

d.

by offering means for ongoing monitoring of their progress (e.g. Personal InWellness Record),

4.

Assess and work with client to augment the healing work with referring provider,

5.

Refer clients to at least two providers for any modality whenever possible and appropriate,

6. Respond in a timely manner to provider and client requests.


Fee for Services:
Navigators help you with interpretation
of our InWellness Assessment and creation
of wellness goals with a 20 minute interview
$130
or a more comprehensive 50 minute exploration
of results, goals and 6 month check in
$190

Navigators may also be available on an individualized basis for support and followup.

Life InWellness Groups
Ongoing education and support groups for lifestyle change and maintenance are facilitated by our navigators. Each group focuses on one of the 12 life areas important for balance and fulfillment. The topics of this group are identifying strengths, weaknesses, motivation for change, resources available and supporting your goals.

The 12 sessions include the life areas of Self-Responsibility and Love, Breathing, Sensing, Eating, Moving, Feeling, Thinking, Playing and Working, Communicating, Intimacy, Finding Meaning, and Transcending. If you are not able to take the entire series, you may select the topics that fit your needs and availability. Call InWellness for schedule or see Events Schedule.

Navigator Profiles:


Vicky Padway, LCSW



Vicky is a compassionate counselor who has worked in the field of hospice. Her interest in wellness and personal growth prompted her to serve as one of our Wellness Navigators. She has a great deal of experience in the preparation of Psychosocial Assessments. She has facilitated interviewing and counseling, substance abuse, divorce, presentational speaking, and parenting workshops. She has worked with children, and is a Nationally Accredited and Licensed Clinical Social Worker. She is a graduate of two years in the School of Integrative Psychology. Vicky has always been interested in wellness and has practiced yoga for more than 20 years. She is passionate about partnering with clients to support them in creating the life they want. She is a Reiki Master and InWellness Navigator.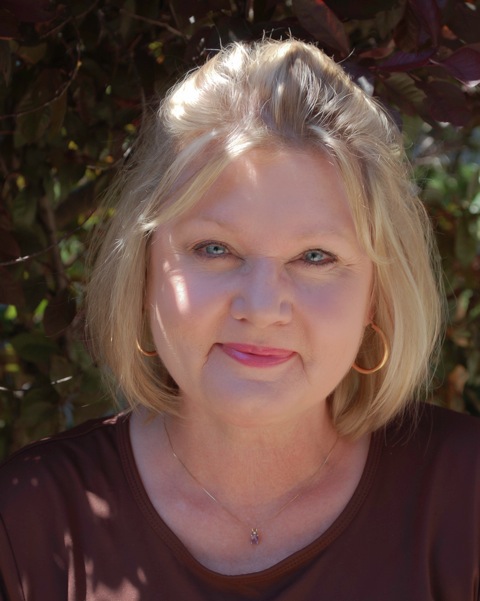 Ian Baker Johson, BFA, MS, CEAP, IC

®



Ian has a Masters Degree in Counseling and is a nationally Certified Employee Assistance Professional. She has managed corporate EAP and Wellness programs for over 20 years. Ian is also teacher trained in The Mindfulness Based Stress Reduction Program

®

from UMass Medical School and has taught mindfulness to individuals and in organizations since 2003 to help create a more conscious, vital, confident and healthy workforce.
Ian is also an artist, a Holistic Life and Wellness Coach, a Certified Wellness Inventory Coach and an Energy Practitioner who uses her creative vision and background in behavioral health, spirituality, Eastern Philosophy, alternative medicine and mind/body studies to facilitate workshops in corporate, healthcare, and other settings as well as offering personal coaching and energy work for deep healing, relaxation and rebalancing.




Tracy Treacy, M.S., LPC



Tracy began a private psychotherapy practice in 1993 while teaching undergraduate courses in the Psychology Department at Cardinal Stritch University. In 1998, she established the D&S Healing Center Inc., an outpatient mental health center. She is currently a staff psychotherapist at Transformations Incorporated and a wellness coach for InWellness. Tracy's mission is to provide a holistic, mind-body, approach to mental health wellness. Tracy is also certified in alcohol and other drug abuse counseling as an addictions specialist. She has worked with diverse populations and a variety of mental health issues including depression, anxiety, trauma, PTSD, recovery, violence, and abuse. She has also taught at Concordia University in the graduate psychology and distance learning departments and is currently teaching undergraduate and graduate courses at Alverno College in the Psychology Department. She has provided consulting work for the YWCA's Transitional Housing Program. Tracy is a certified yoga instructor.